Sydney's Most Trusted Solar Services Provider.
Get High Quality Tier 1 Solar System -
100% AUSTRALIAN OWNED AND OPERATED.
WE ARE SOLAR NATIONAL - PROUD ENERGY SERVICES PROVIDER ACROSS SYDNEY AND NSW AREAS.
We, at Solar National, are a locally owned company with a commitment to providing high-quality customer service built on a foundation of transparency and honesty.
Our team is made up of solar energy experts and clean energy council accredited installers.
We use advanced engineering design and financial modelling tools to develop the most effective solar solutions for our residential and commercial clients.We only use top-of-the-range solar panels and solar inverters to get the maximum output from solar. Each and every product is covered by a comprehensive warranty that guarantees customers peace of mind.
Our Google ratings Speaks for itself.
All our installations are  CEC certified & approved.
Why Choose Solar National?
AUSTRALIAN OWNED AND OPERATED
We take pride in being Aussie first at heart! Our humble belongings are a testament of our ongoing legacy!

QUALITY ASSURANCE SERVICES
All our products are trusted and tested. We don't compromise in quality and ensure you get high ROI.

EASY PAYMENT / FINANCE PLANS
Our flexible payment plans make Solar Affordable to every Aussie, Contact Us to know more about our finance options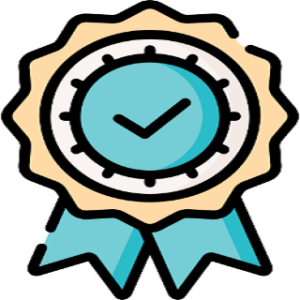 HASSLE FREE INSTALLATIONS
All of our installers are licensed and and insured to carry out installations safely with minimal disruptions.
All of our Installations carry 10 years of Assured warranty. We take pride in being customer centric company!

Our competitive prices are unbeaten We are transparent in our prices, Upfront Quotes, No hidden charges.
Our team will get in touch with you and analyse the energy bill to recommend a solar that is perfect for your needs.
Call us directly on: 1300 179 949 and our friendly staff will get in touch with you.
Ted Vartanesian
2023-10-12
Yes, boys did a great job happy with the outcome will recommend to others
satisfied with the customer's needs and detailed explanations
I got different quote couple of years ago and it was not affordable.This year I called Solar National as they refer to me by my friend and I found it very good. Once we decided to go ahead, Raj and his team done the installation in a week time. We got our latest bill and it's reduced by 80% as compared to last year. We really like their onsite inspection,honest opinion, quality products and most importantly after sales support. I highly recommended Solar National for quality and professional installation.
Mahesh Gunatilaka
2023-09-29
I recently had the pleasure of working with Solar National to install a solar battery system for my home, and I couldn't be happier with the entire experience. From start to finish, they demonstrated professionalism, efficiency, and a commitment to providing an outstanding service.First and foremost, the pricing offered by Solar National was extremely reasonable. I had obtained quotes from several other solar battery installers, and Solar National not only provided a competitive quote but also ensured complete transparency in the pricing breakdown. There were no hidden fees or surprises, which I greatly appreciated.What truly stood out, however, was the speed at which Solar National completed the installation. They installed the battery within just 2 weeks from the day I ordered it.Furthermore, the solar battery system has been performing flawlessly since the installation. I've noticed a significant reduction in my electricity bills, and I appreciate the eco-friendly aspect of harnessing solar energy. Solar National made sure to select a high-quality battery system that perfectly suits my needs, and the results have been outstanding.
I got different quote and I was very confused at the end. My electrician referred me to Solar National and Raj came after we booked the meeting. We agreed for 6.6kw as we only two of us.Also advised us to go with payment plan option because we can not afford anything upfront. Installation team was very good and clean the site after installation. Andy who is a technician also helped me to setup the wifi app in my phone so I can monitor. I also called Raj after a month and gave couple of referrals.I really like their products and services. Highly recommended to all who wants to install solar and battery for their place at a reasonable price.
Friendly network & supporting agents to solve your any query